Nutritional values of Provolone Valpadana P.D.O.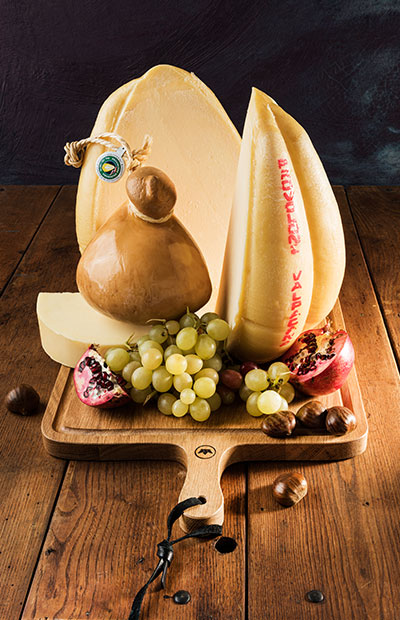 What are the nutritional values of Provolone Valpadana P.D.O.? Energy, memory, robustness and other advantages of consuming this cheese
Many wonder whether the nutritional values of Provolone Valpadana are such as to make it a "healthy" food or rather an enemy of the diet.
It must be said that there is no absolute answer to this question, since what should be considered healthy depends on the condition of the individual, and what is good for one can do less for another.
Nevertheless, in general terms, Provolone Valpadana, precisely because of the quality of the materials used and regulated by European laws, can be an excellent ally not only for the table with its delicious recipes, but also for health.
Provolone Valpadana has in fact the right balance between fat and protein and, unlike many other cheeses, it is not hypercaloric. Instead, it is a source of energy, needed to face the days.
In addition, the nutritional values of Provolone Valpadana include zero sugar, and a large amount, on the contrary, of positive nutritional elements. Among these, calcium and phosphorus obviously stand out. The first one is responsible for strengthening the bones and skeletal system, while the second provides energy to our brain and helps memory.
Vitamins A, B and PP, which are, together with amino acids, a valuable source of nourishment.
How to take advantage of the nutritional values of Provolone Valpadana
We said that Provolone Valpadana P.D.O. contains all the ingredients needed for an energy injection.
This means that this cheese can be consumed at any time of the day. Even if the main meal is definitely lunch with its appetizers and first courses, even at dinner it can be used as a side dish to an excellent second course, or it can be used as a condiment sauce.
The important thing, as always, is not to exceed, and balance all the food that is consumed so as to provide all the necessary elements and not overload the body.
With due care, Provolone Valpadana can be a fundamental component of the Mediterranean diet, and can also be used in combination with other foods to create a complete meal it is always different thanks to the various versions it comes in, such as the smoked type or the aged strong type.