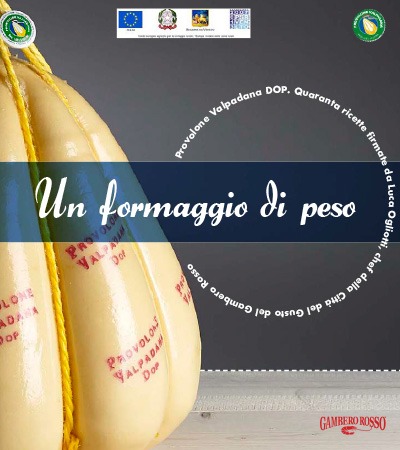 Provolone Valpadana P.D.O. "poses" for Gambero Rosso: here are the forty recipes to taste
What can make the difference between a normal meal and one to remember? Sometimes it is exactly the Provolone Valpadana, which with its mild or strong taste and its consistency can offer a whole new point of view to a dinner with friends, a romantic date and even a quick snack.
This is why the chef of Gambero Rosso, Luca Ogliotti, has decided to make Provolone Valpadana the protagonist of the forty recipes in the cookbook "Un formaggio di peso". The name is by no means a coincidence: the thickness is not only culinary, but also characterful. Provolone Valpadana lends itself to any type of course, from appetizers to main courses: here are the combinations of Gambero Rosso that we are proud to present.
The recipes of Gambero Rosso that honor Provolone Valpadana P.D.O.
Chef Luca Ogliotti has interpreted the Provolone Valpadana cheese in the kitchens of Gambero Rosso, creating Appetizers, Finger Food, First and Second courses.
Provolone Valpadana can in fact be consumed and used in different ways both in gastronomy and in the kitchen. There are those who prefer to taste it in an unconditional way, possibly next to honeys or fruit and vegetable mustards, or those who prefer to combine it as it is or with different ingredients and dishes, either in pieces or slices or even grated.
And this is where the Gambero Rosso Recipes come into play, let's see some of them to amaze not only the palate, but also the eyes!