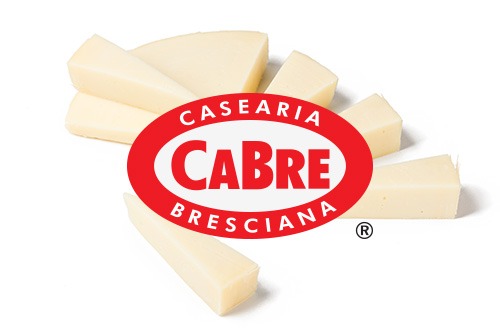 Casearia Bresciana – Ca.Bre
Soc. Coop. Agricola
CA.BRE Casearia Bresciana has been an example of cooperative excellence in the dairy sector in the province of Brescia since 1954. Based in Cadignano di Verolanuova (BS), it collects the milk of many farms operating mainly in the lowlands of Brescia and processes about 70,000 tons of milk annually, representing almost a third of all cooperative production in the Brescia dairy district.
Present on the main foreign markets and in large-scale distribution in Italy, the CA.Bre brand is today synonymous for the consumer of high quality, tradition and absolute genuinity cheese.
Fraz. Cadignano – 25028 VEROLANUOVA BS
Tel. 030 936511 – Fax 030 9361810
commerciale@cabre.it
www.cabre.it